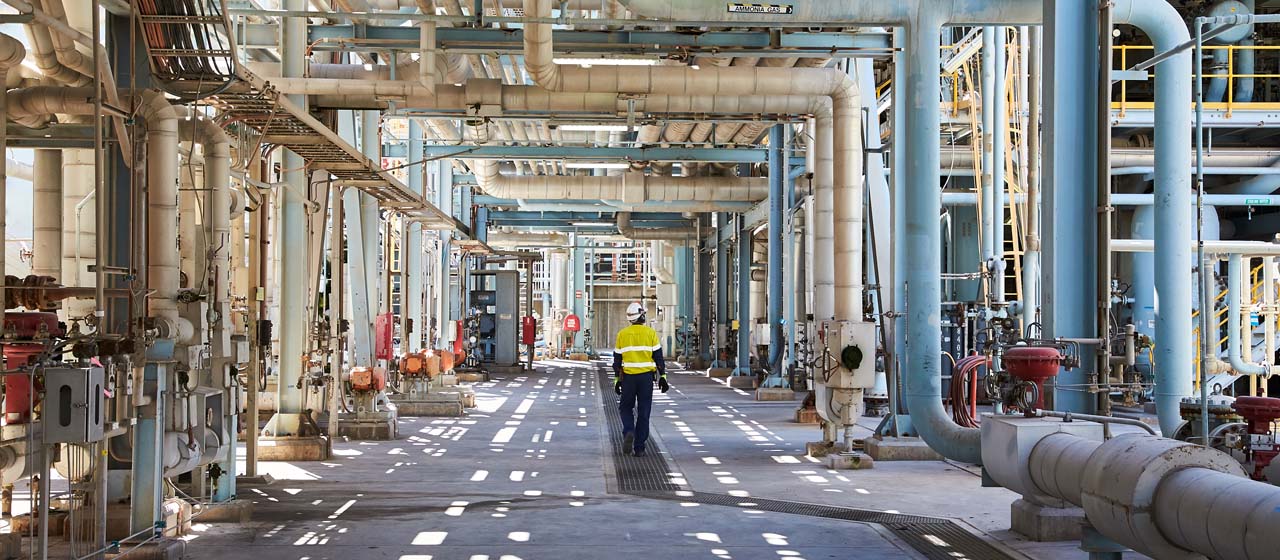 Ammonia
CSBP is a major ammonia supplier in Australia, providing safe and reliable chemical and mining solutions to its valued customers.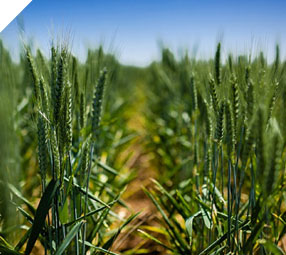 Supplier to resource and agriculture
Ammonia is an important raw material for both industry and agriculture. It is used in the production of ammonium nitrate, nitrogen-based fertilisers, sodium cyanide and in nickel processing.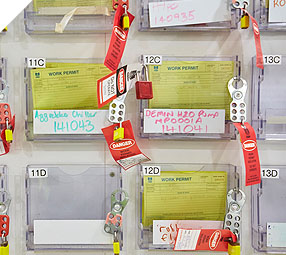 Safety first
With over 45 years' experience, CSBP prides itself on putting safety first in its Ammonia operations.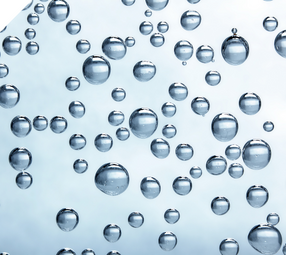 Other products
CSBP produces carbon dioxide as a by-product of the ammonia production process. This is is used as a water treatment chemical in the food and beverage industry and in medical applications.
CSBP plants
CSBP's ammonia plant can produce up to 255,000 tonnes annually and has capacity to store 40,000 tonnes. The plant features a world-class environmentally-efficient design and refrigerated storage and loading facilities.
CSBP is an ammonia supplier to external customers, and internally to its ammonium nitrate, sodium cyanide and fertiliser businesses. Ammonia is delivered to CSBP's external customers by pipeline, truck and rail mounted bullets via CSBP's rail siding.
Through priority access to the Kwinana Bulk Cargo Jetty with interconnection into storage tanks, CSBP can guarantee timely transportation and delivery of ammonia to customers, both in Australia and globally.
In addition to manufacturing ammonia, CSBP can readily source additional volumes to meet demand. CSBP has arrangements in place with international ammonia traders to ensure supply security at all times.
---
Production process
The basic ammonia production process, known as the Haber process, uses natural gas, steam and air:
First, sulphur is removed from natural gas. In a process known as primary reforming, the natural gas and steam are reacted at approximately 1,000ºC to produce carbon monoxide and hydrogen.
The secondary reforming process sees carbon monoxide and hydrogen mixed with air to produce more carbon monoxide and hydrogen gas. The air also provides nitrogen for the subsequent synthesis of ammonia.
The carbon monoxide is then converted to carbon dioxide and removed.
Any remaining carbon oxides are converted to methane in a process known as methanation.
Hydrogen and nitrogen are reacted over a catalyst to form ammonia.
The ammonia gas is refrigerated and converted to liquid for storage.
---
Ammonia safety and transport
Ammonia is a toxic, colourless gas with a sharp odour. It can be condensed at -34ºC and turned into liquid under pressure. It is readily soluble in water – one part of ammonia will dissolve completely in 1.1 parts of water on a weight for weight basis.
CSBP is committed to storing and transporting its ammonia safely by following strict safety standards across its operations. Find out more about CSBP's commitment to safety.
CSBP's policy is to provide a unique Safety Data Sheet (SDS) for each of its products, including those not classified as hazardous material by WorkSafe Australia. The information included in each SDS should be used to help users develop occupational health and safety procedures to maintain the health and safety of everyone involved.
Please note: CSBP reserves the right to add, delete or make changes to the SDS on this website without notice.