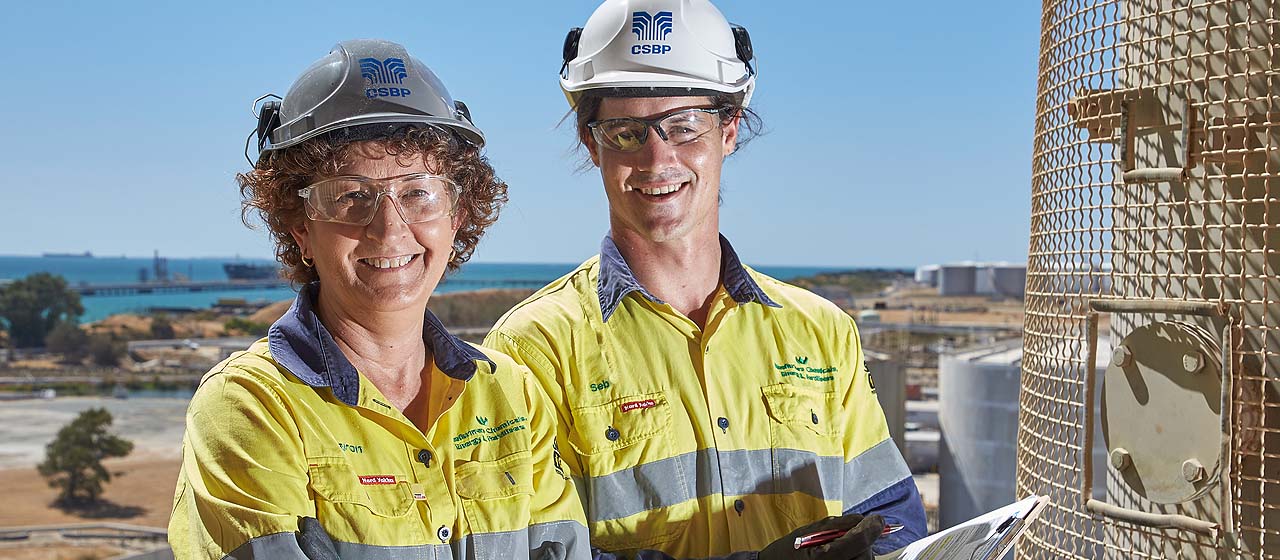 We recognise that sustainability drives success
It is fundamental to maintaining our social license to operate, and to ensuring we continue to grow a portfolio of leading, sustainable businesses.
We aim to operate our businesses in accordance with WesCEF's seven sustainability focus areas that are in line with Wesfarmers community and environmental impact principles. They include:
Ethical Sourcing and Human Rights
Product Quality and Safety
Workplace Relations and Labour Management
Circularity
Water
Meeting these commitments will ensure we create value now and into the future.
Each year, we outline our sustainability achievements in the Wesfarmers Annual Report.
---
Climate Action: on the path to net zero
Wesfarmers businesses, including CSBP, have stepped up their commitments to address climate change, including declaring new ambitions to reach net zero emissions.
CSBP has set an aspiration to achieve net-zero Scope 1 and 2 emissions by 2050.
---
Read about some of our recent sustainability initiatives
CSBP's wetlands rejuvenation improves wastewater management
The wetlands at CSBP Kwinana are being revitalised as part of a strategy to improve the business' wastewater management. The three hectares of purpose-built wetlands are an important part of CSBP's wastewater management, treating approximately 2.5 million litres of nutrient-rich wastewater each day.