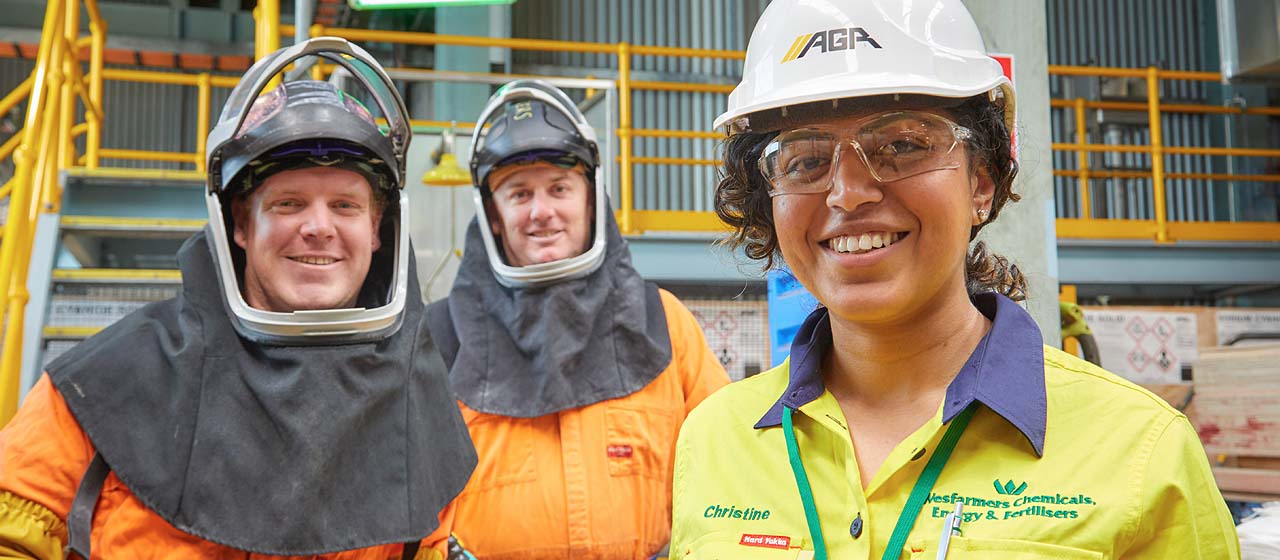 Safety
CSBP is committed to the health and safety of its people and the communities in which it operates. This includes ensuring the safety and security of its products on site and in the community.
Employee health & wellbeing
The health and wellbeing of employees is CSBP's highest priority. It aims to have a workplace which is:
Free of injury and adverse health impacts.
Operates to minimise risk.
Acknowledged as best practice in the manufacture of safe chemicals and fertiliser.
CSBP's safety team provides advice, coaching and technical support to all employees and contractors to ensure that everyone goes home safely every day.
Its Kwinana site has a medical centre that provides support services and programs to improve employee wellbeing across all locations. In addition, CSBP provides a range of benefits to employees promoting a healthy work-life balance through its Wellness Program.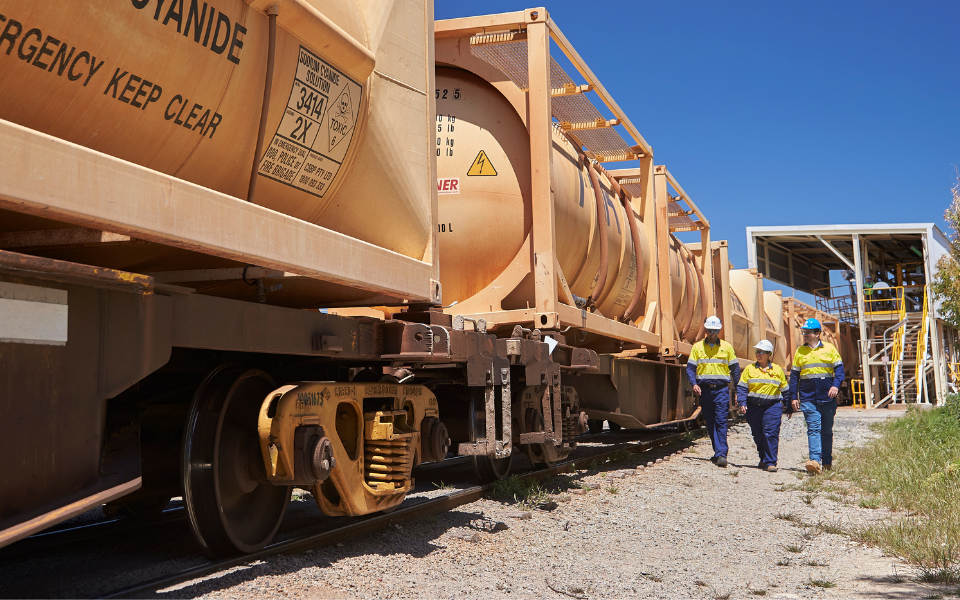 Community safety
CSBP is committed to operating its production and distribution facilities in a way that minimises any adverse impact to people, the environment and the communities in which it operates.

For more information, download CSBP's Community Safety brochure (below).
CSBP Safety Processes
CSBP's Safety Management System outlines all policies, processes, standards and procedures to safely and reliably run the business.
The System is made up of 16 elements that act as layers of protection that stand as barriers to protect the business, the community and the environment.
To ensure the reliability of CSBP's safety systems, the business:
Ensures it has well-designed, automated safety systems and performs regular checks to confirm that they are operable.
Systematically manages changes to equipment, plant and processes, recognising that even minor alterations can have major safety consequences.
Ensures diligent reporting and investigating incidents, regularly auditing systems and actively involving management. This includes learning from major incidents that happen elsewhere.