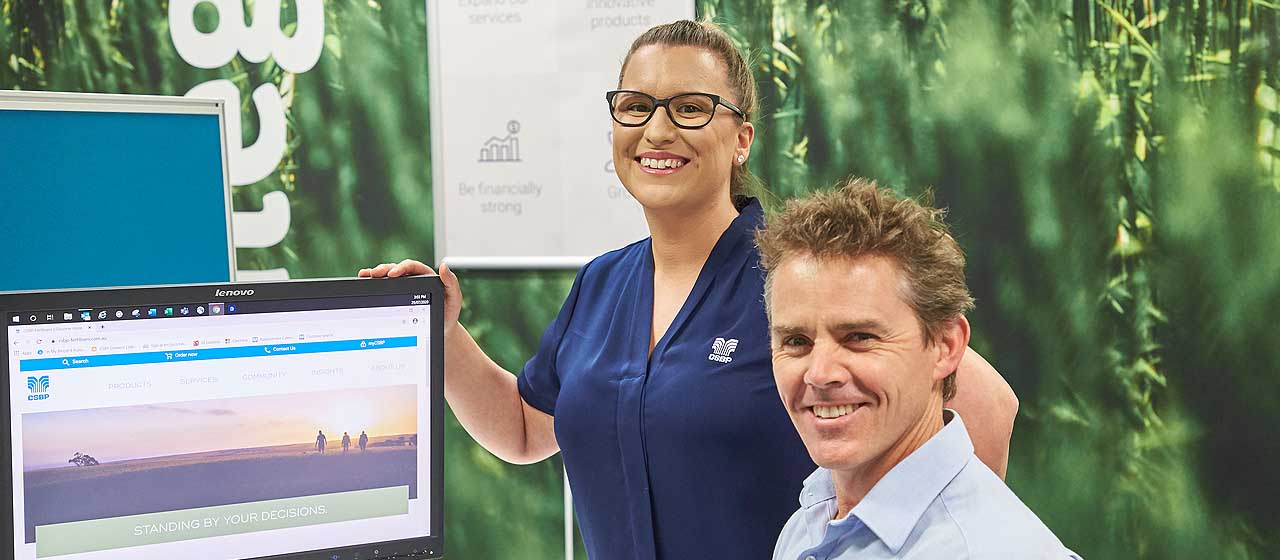 Career Areas
CSBP draws talent from a wide range of disciplines and professions. This includes engineering, commercial, agronomy, sales, marketing, customer service, business analysts, tradespeople and many more.
Gain an insight into some of our key roles that work together to make CSBP an industry leader below:
Mechanical, Chemical and Instrumentation/Electrical Engineering
As leading providers of agricultural, chemical and mining solutions, CSBP values engineering as a core skill. Our businesses offer a wide range of roles and incredible opportunities for individuals to add value to and make an impact.
Process Technicians
Based at our Kwinana production facility in Western Australia, our Process Technicians are vital to the efficient operation of our highly technical plants. Our focus on safety and quality means we seek people with strong technical ability, who enjoy working in a team environment.
Agronomy
Since 1923, CSBP Fertilisers has invested in replicated field research to better understand Western Australian soils and growing conditions. Experience in agronomy helps us develop sustainable nutrient management solutions to support our fertiliser customers and shape the future of agriculture.
Commercial
Our Commercial teams deliver effective and innovative expertise to ensure that the appropriate levels of commercial analysis and evaluation are applied to drive operational efficiency.
Sales, Marketing and Customer Service
We have a team of skilled salespeople and marketers that deliver value and drive customer satisfaction for our domestic, national and international customers. Our customer service teams are the face of CSBP and support customers with a range of services.
Health, Safety & Environment
The Health, Safety and Environment team advises and supports the business to develop and maintain systems to ensure the health and safety of our employees and to meet environmental obligations. The team provides advice and expertise in the following areas: occupational health and safety, process safety and emergency management, environment management, technical and safety training and quality assurance and business improvement
Chemists and Laboratory technicians
CSBP has a NATA accredited Analytical Services Laboratory located at its Kwinana site. Our team of highly skilled and dedicated chemists and technicians provide daily chemical composition and physical analysis of raw materials, process intermediates and final products, as well as providing consultation and technical support for all areas of the business.