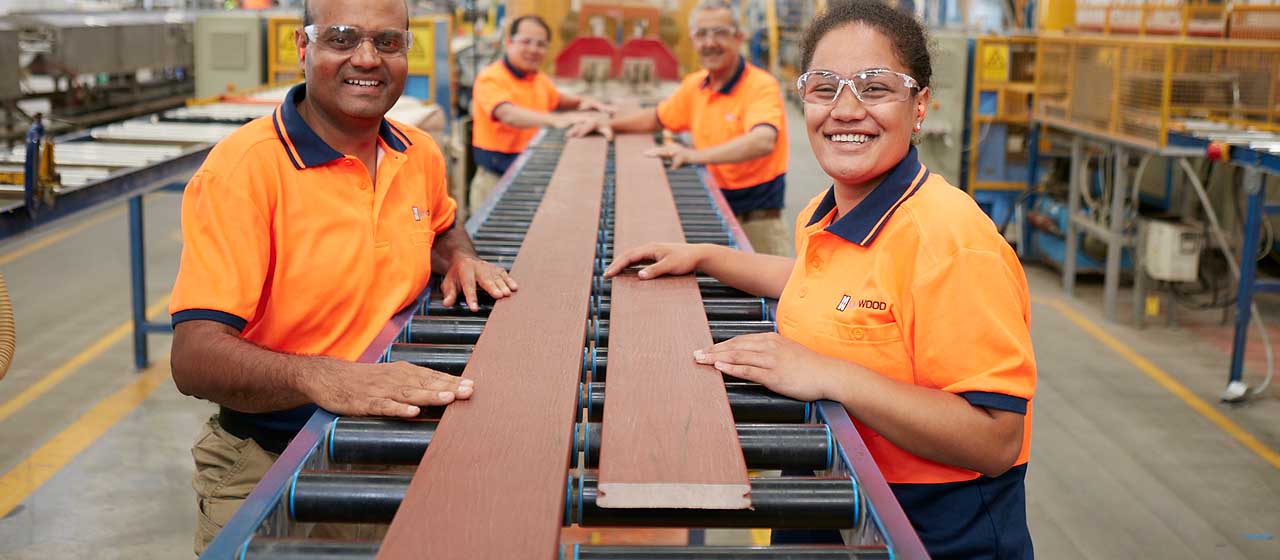 PVC Resin & Composite Wood
CSBP produces PVC resin and composite wood through its company AVC Trading and subsidiary ModWood.

PVC Resin
Based in Campbellfield, Victoria, AVC Trading is Australia's largest supplier of polyvinyl chloride (PVC) resins, and a supplier of a range of specialty products for the Australian plastics industry.
PVC resin is used in a wide range of products such as piping, cable insulation, floor coverings, building profiles, packaging and compounds.
AVC Trading also supplies a range of specialty products and chemicals, including polymers, processing additives, specialty elastomers, fillers, pigments and stabilisers to the Australian market.
These products are imported from a number of international suppliers.

Composite wood
ModWood Technologies (ModWood), a subsidiary of AVC Holdings, has been operating since 2001. It is Australia's largest manufacturer of wood/plastic composite products such as decking, marine boards and outdoor screens.
Based in Campbellfield, Victoria, ModWood uses home-grown technology based on the latest advances in the wood/plastic industry. It uses wood waste and in excess of 100 million waste milk bottles per year to produce its products.