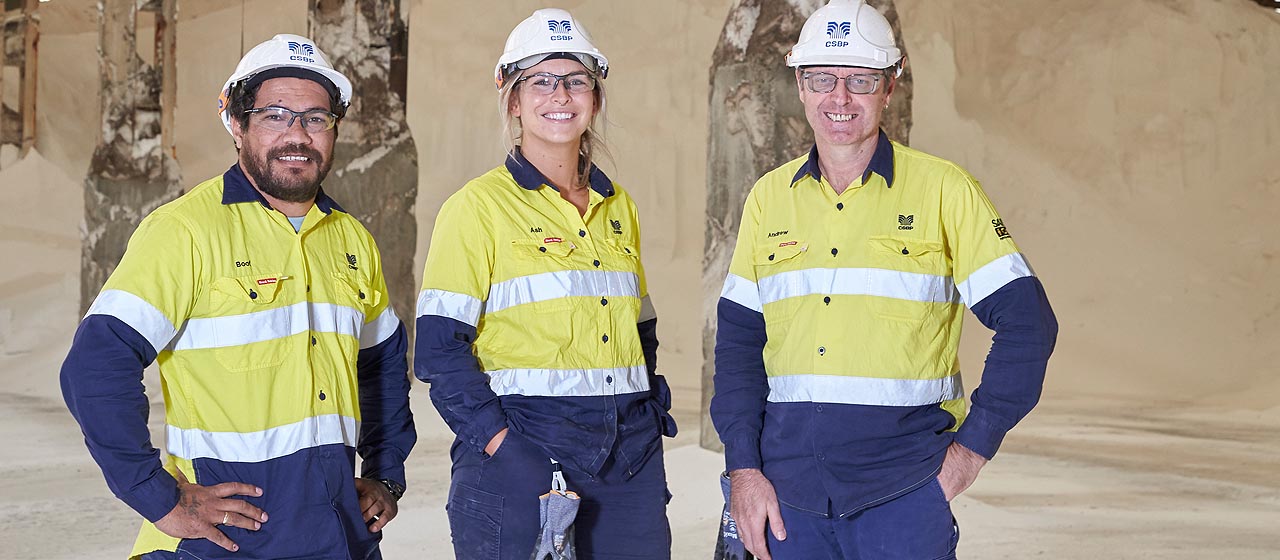 What diversity and inclusion means to us
At CSBP, our goal is to foster an inclusive workplace environment where everyone feels respected, included and valued.
Having a diverse workforce provides us with a rich canvas of thoughts, ideas, experiences and backgrounds – it's these differences that that will drive our future success.
Inclusion means that everyone has access to the same opportunities and resources and feels able to fully contribute.
Our greatest advantage is our people
We believe that everybody has the ability to impact whether others feel included.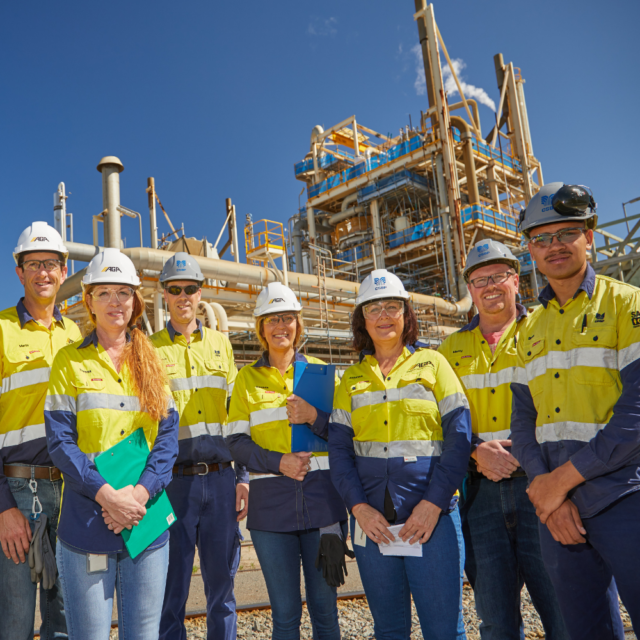 CSBP's diversity and inclusion initiatives are guided by Wesfarmers and WesCEF policies and guidelines. Some key focus areas include:
Gender balance
WesCEF's gender balance policy has been in place since 2010.
At CSBP, we encourage our teams to be inclusive and we strive for gender balance – which means there is a minimum of 40 per cent females and 40 per cent males on any team. There is room to strengthen gender balance within CSBP and we have a number of initiatives in place to help, including 50/50 shortlisting, flexible working, and gender pay equity
Pay equity
A Wesfarmers Group (including CSBP) review of gender pay equity has been conducted annually since 2010, with results reviewed by divisional Managing Directors and the Wesfarmers Remuneration Committee and Board. Any gaps are analysed to ensure they can be explained by market forces, which may include different rates of pay in different industries, location, the relative supply and demand for different qualifications or specialist skills, individual performance and experience.
CSBP also participates in annual Workplace Gender Equality Agency reporting.
Inclusion training
CSBP's diversity and inclusion initiatives are guided by Wesfarmers and WesCEF policies and guidelines. Some key focus areas include:
Learning programs for leaders and team members on practical solutions and supportive practices for inclusive work environments.
Flexible Working
Flexibility in all its forms is encouraged and is regarded as a key enabler of an inclusive work environment, team member empowerment and productivity.
Parental leave
Competitive paid parental leave allowances that are reviewed periodically. Recent improvements include the provision of superannuation for paid and unpaid components of parental leave and inclusion of caregivers of any gender.
Accessibility
Buildings at the CSBP Kwinana site are wheelchair enabled.
Aboriginal employment opportunities
Through the Wesfarmers Reconciliation Action Plan, CSBP is committed to creating a workforce that is diverse and inclusive. Our Aboriginal engagement and employment strategy requires the building of relationships and respect, and the creation of opportunities.
A wide variety of opportunities are available at our Murdoch or Kwinana locations. We welcome Aboriginal and Torres Strait Islander people to submit an expression of interest via our Aboriginal Engagement and Employment page.
If you would like to find out more about Aboriginal employment opportunities at CSBP, please contact us.