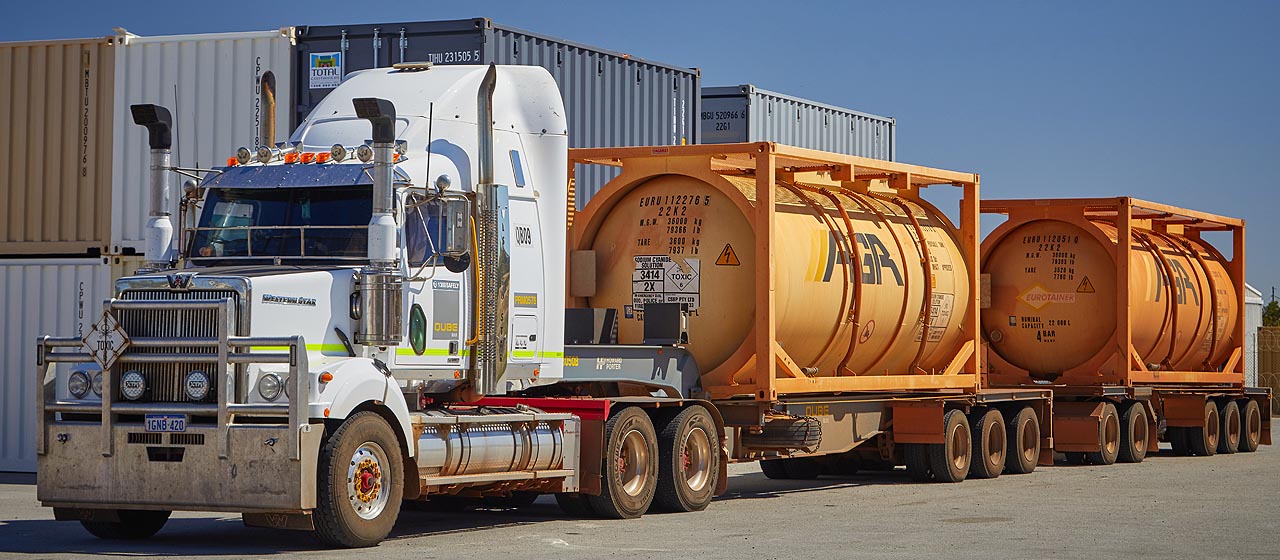 Security
CSBP complies with West Australian security risk substances (SRS) legislation to minimise security risk for companies involved with the manufacture, storage, laboratory use and transport of security risk substances, including ammonium nitrate.
CSBP ensures stringent employee and contractor checks take place prior to work starting at its facility, and only sells to licensed and approved customers.
Safety
Ammonium nitrate, ammonia and nitric acid are internationally classified as dangerous goods. As such, CSBP complies with Australian regulations for the manufacture, storage and despatch of these products.
To maintain high safety standards, CSBP actively participates in a number of industry groups and ensures its customers comply with relevant standards.
For specific safety information, please refer to the Safety Data Sheet for each product.
Transportation
CSBP has world-class facilities to deliver porous prill ammonium nitrate, ammonium nitrate solution, nitric acid and ammonia products in bulk by road and rail to approved customers. It also uses port facilities to export and import these products as required.
Please contact us to find out how to become an approved customer.
Compliance
CSBP complies with strict industry regulations which govern its operations and the operations of transportation partners. These include:
CSBP's compliance and the compliance of customers and service providers with these regulations is closely monitored by relevant regulatory bodies and CSBP itself.